Close to Salamanca's history
A great destination
If you want to discover Salamanca and let the city sweep you from your feet, our hotel offers you the chance to stay in the heart of the old town. This area offers many gastronomic and nightlife options surrounded by historical buildings and monuments.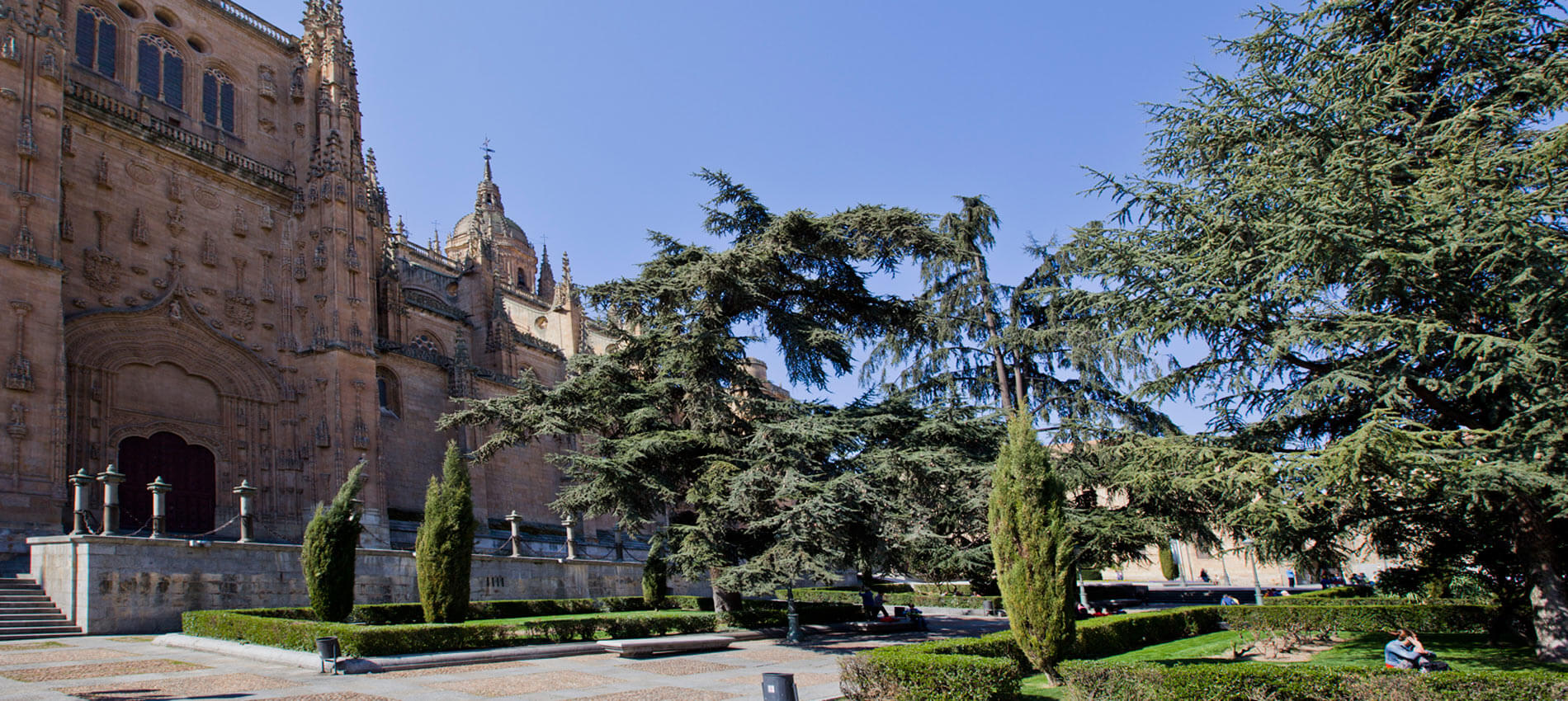 Discover Salamanca
Come to Salamanca and fall in love with a city declared a World Heritage Site by UNESCO. Discover an environment that is fully prepared to accommodate business travellers and tourists alike.
Plaza Mayor
One of Spain's most interesting Baroque samples. Designed by Alberto Churriguera, the square is home to the City Hall and the medallions of Carlos I, Alfonso XI, Fernando VI, Miguel de Cervantes and St. Teresa.
800 yds. from the hotel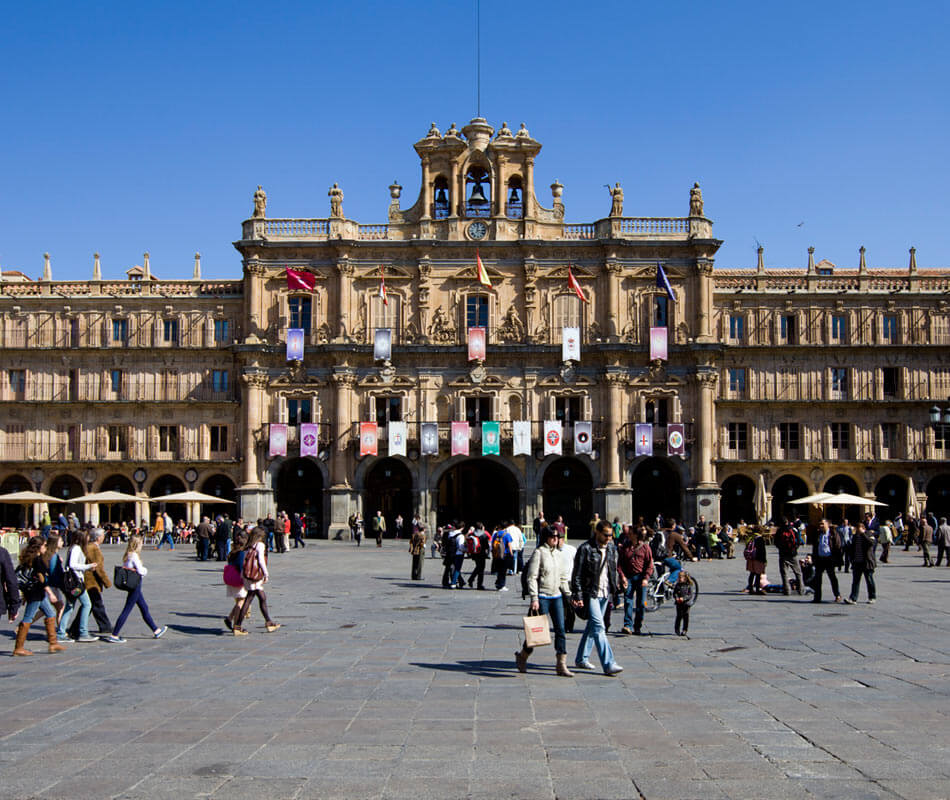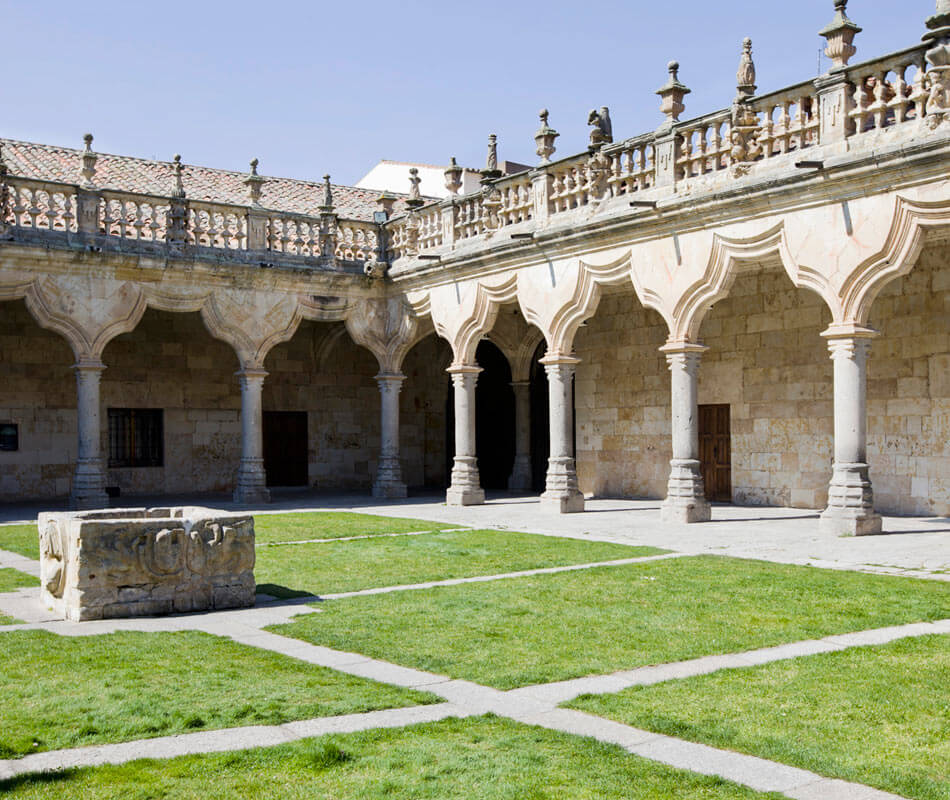 University
Salamanca University is a must-see for all visitors who come to the city. The façade is a Plateresque masterpiece that dates from the Early Renaissance and was recently renovated.
0.6 miles from the hotel
Casa de las Conchas
Casa de las Conchas is a stately house from the times of the Catholic Monarchs. The façade, decorated with more than 300 shells, and the courtyard present a combination of different artistic styles, which include Late Gothic, Mudejar and Renaissance.
0.6 miles from the hotel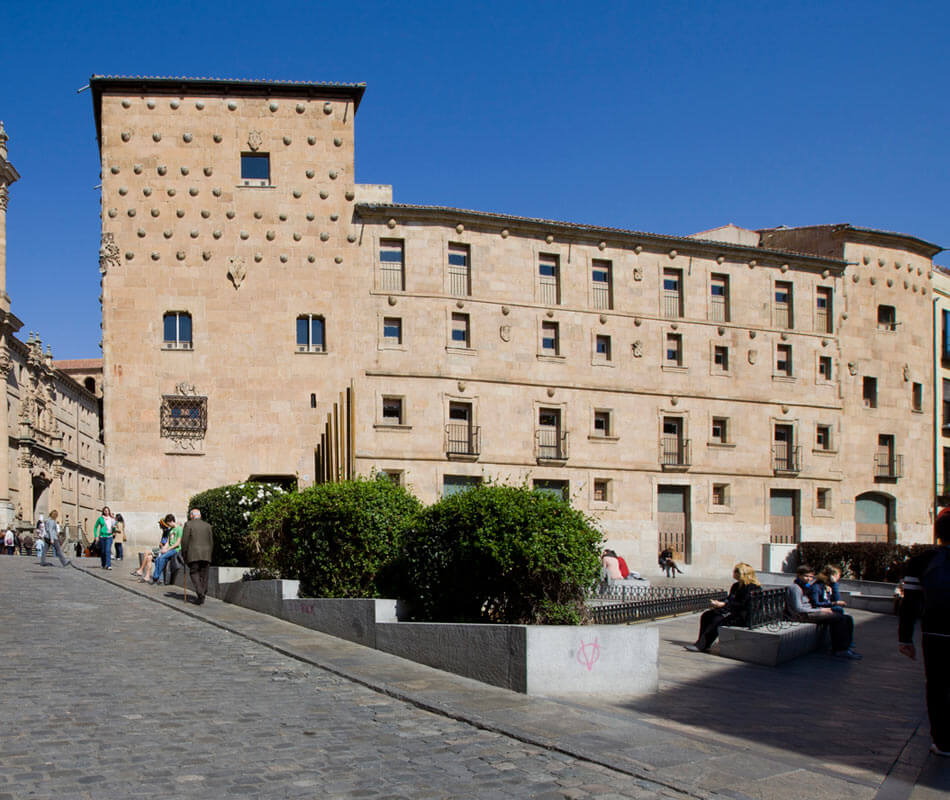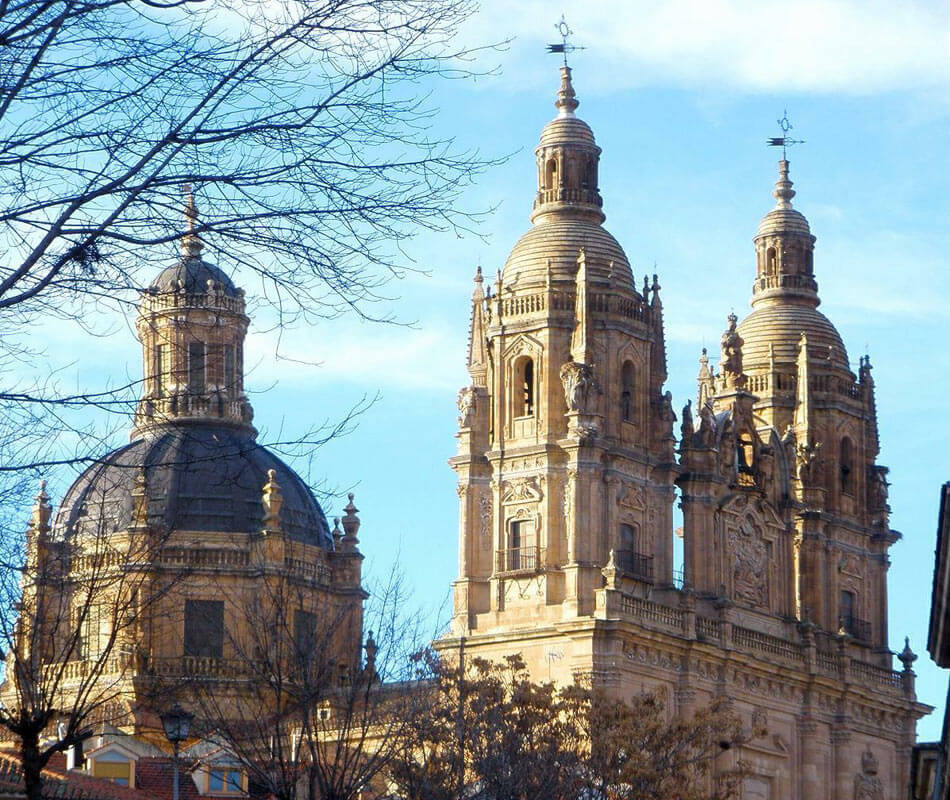 La Clerecía
La Clerecía is the Royal College of the Society of Jesus. Its development began in 1617 by order of Queen Margaret of Austria. As well as a college, it was also a Jesuit residence. It is structured in three parts: the college, the church and the residence.
0.6 miles from the hotel
Convento de las Dueñas
Initially built in Mudejar style, of which samples are still preserved, subsequent developments meant that today we can observe Renaissance art in the cloister, Gothic in the church and Plateresque in the façade.
0.8 miles from the hotel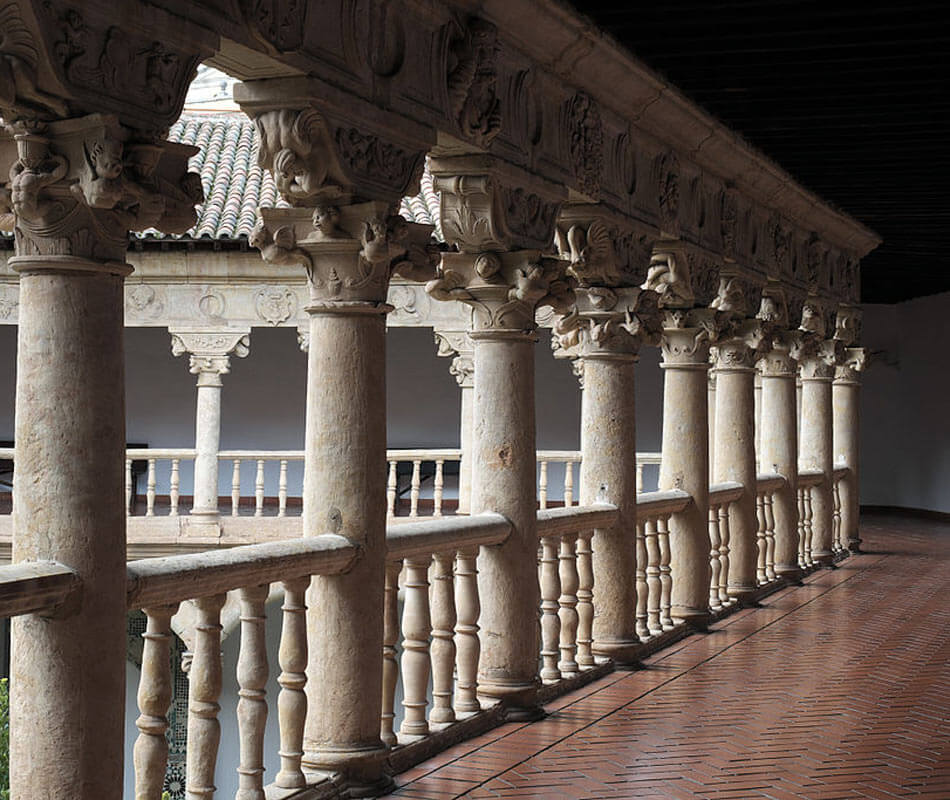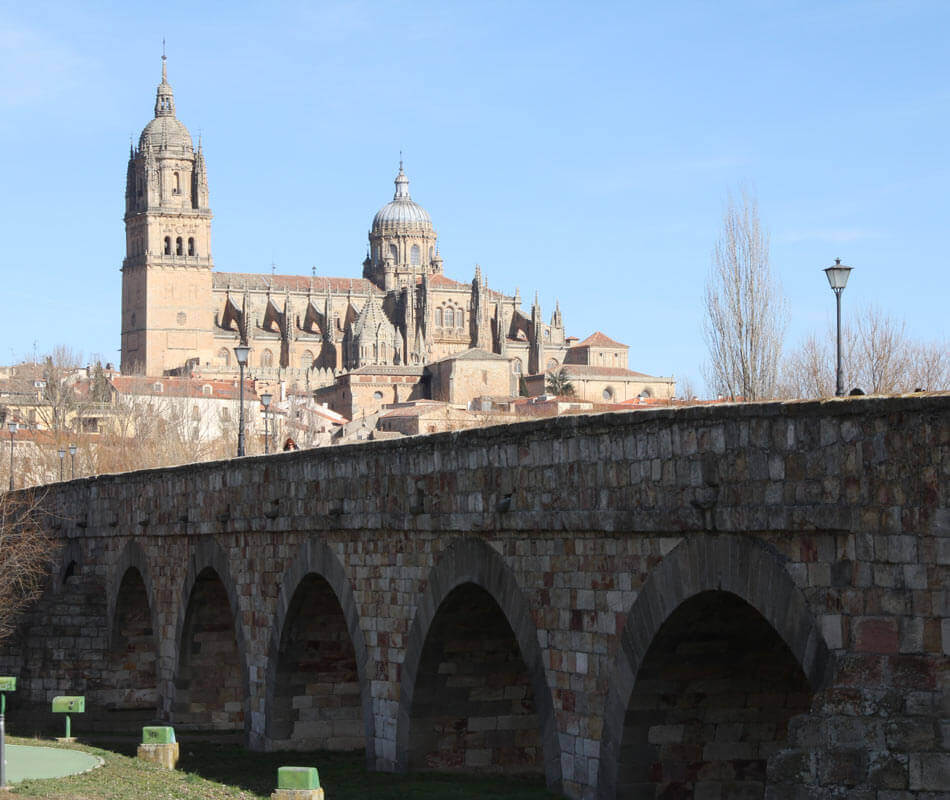 Roman Bridge
The Roman Bridge is another of the city's main points of interest. Located over the Tormes river, it is 12 ft. wide and 577 ft. long. The 26 arches that make up the bridge are part of the La Plata Roman Road, which used to go from Mérida to Astorga.
1.2 miles from the hotel